13-15 December 2010:
Visit Megan to Heemstede
Jaap's impressions: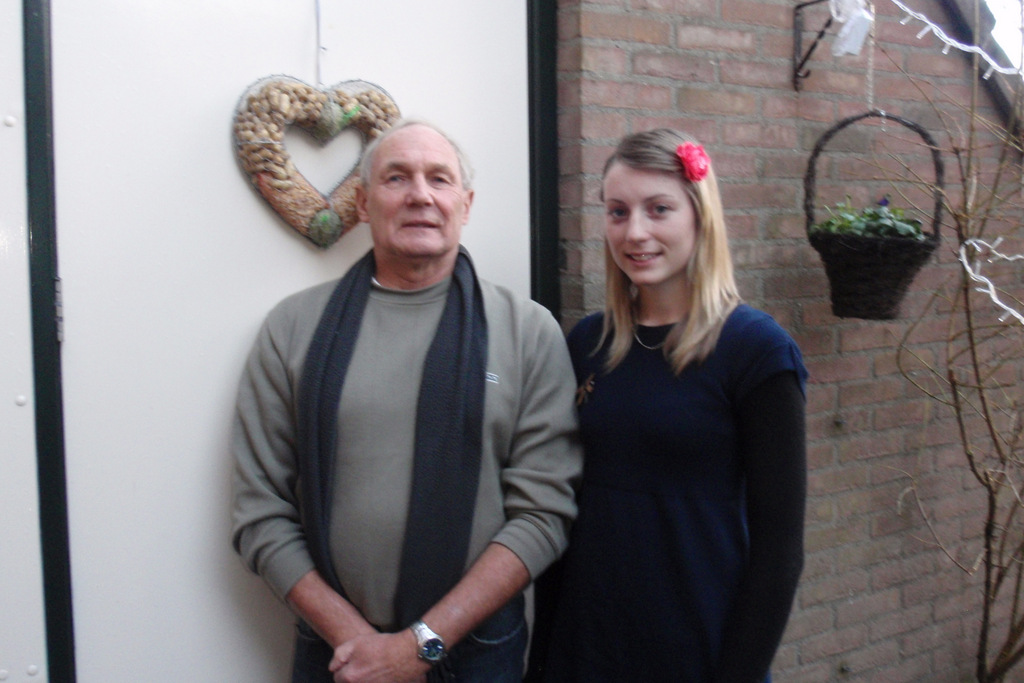 In December 2010 Megan, the daughter of Paul, Robert's brother, visited us in Heemstede. She was taking a break from her studies in Manchester (GB) and was using the opportunity of her stay in the United Kingdom to see as much of Europe as she could. In the summer she had made an extensive trip around various parts of Europe with her mother, but on this occasion she now wanted to see more of her extended family in the Netherlands and her family roots. She arrived by train, after a somewhat difficult journey. She enjoined the Dutch meals, and the next day we made a trip to the wooden windmills in Zaandam and Volendam. But before that she asked me if she could to see the family-house of Uncle Thon. She took photographs of the house. She told us about her studies and her plans for the future and her hope of working in Australia once she finished studying. After staying with us for two nights I took her to the Haarlem train station and she continued further with her trip. We promised to write and to exchange photographs of our time together, which we did. We were very glad to see her again in Ohope, December 2012, where we (Megan, Ineke and myself) went for a beautiful walk along the coast (Kohi Point walk)
Megan Schlötjes' impressions of that visit: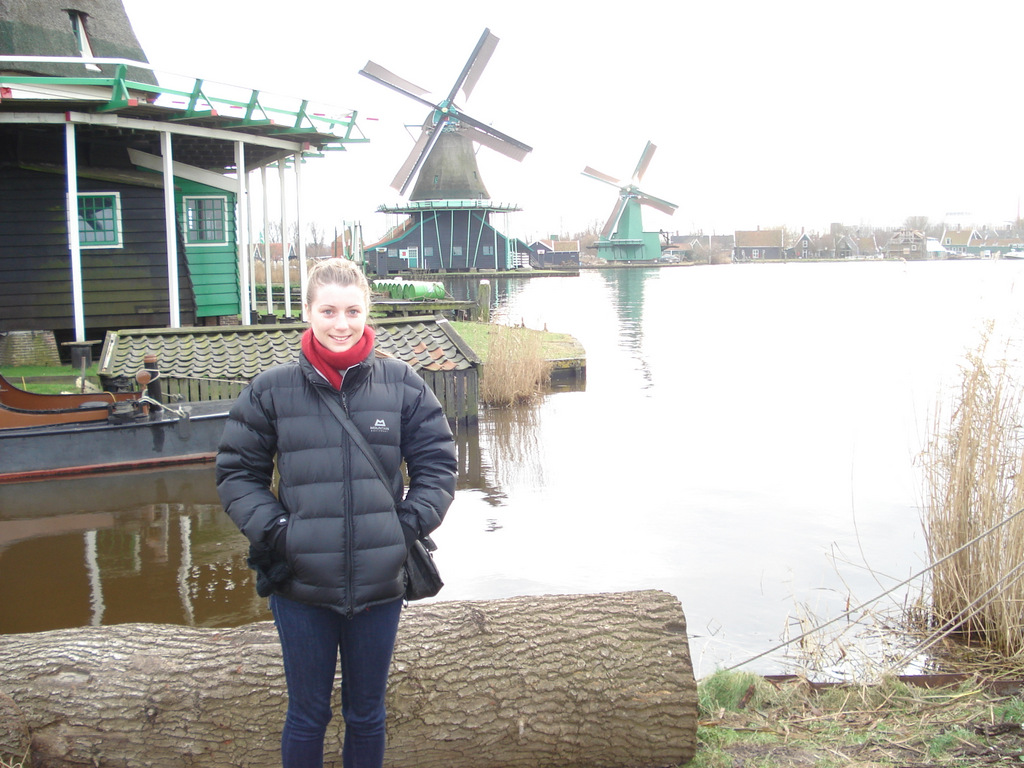 Heemstede, a quaint town, which I visited in December 2010. With remnants of snow scattering the lawns and the water frozen in time, what a picture perfect back drop of the real Netherlands I had heard about from family stories. The windmills, the wooden houses, the poffertjes, they were all there and much more spectacular and tastier than I ever imagined. Before visiting Heemstede, I spent two days in Amsterdam. I was surprised by the differences between the "big city" and the "country". The differences were not just in the amount of people rushing about the streets, the ambience of small coffee shops lining the streets of Heemstede with friendly and welcoming people made this trip the perfect destination for an end of year getaway. It was first time I had met Jaap and Ineke, and since my visit in December, we have kept in contact meeting again in New Zealand two years later... and we continue to stay in touch, ready for our next encounter!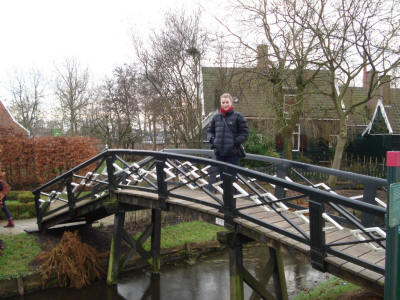 Op het bruggetje bij de Zaanse Schans (Windmolens)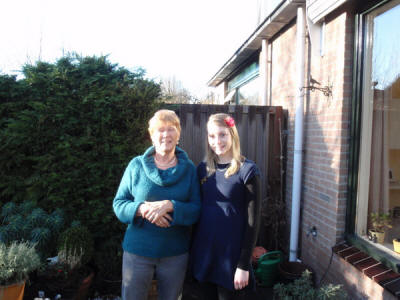 Samen met Ineke op de foto
Familiefoto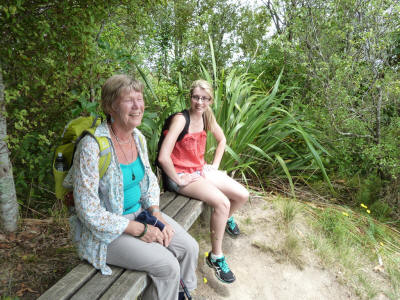 We maakten een prachtige kustwandeling met Megan in december 2012 (Kohi Point Walk)
laatste update: vrijdag 20 februari 2015 15:14